The Power Elite
877-934-7778
If you are already a member of this service, please log in here.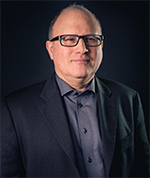 The thing is, most stocks suck.
It's true! Of the nearly 4,500 publicly traded stocks on the market today, no more than 70 deserve your time, attention and money.
And of those 70, only about eight are now trading at a price that makes them attractive to buy. Here's what that means …
If you own a mutual fund, an Exchange-Traded Fund, a 401(k) managed by your employer, or even a wide range of "diversified" stocks …
Your stockbroker, financial planner and/or fund manager is trying to play you for a sucker in just another Wall Street "carny game."
That's why Jon Markman's newest mission is to take on these "carnival barkers" … and expose their con games once and for all.
In The Power Elite, you will soon see that you DON'T have to have to buy a big basket of sucker stocks for the sake of diversification …
That you DON'T have to trade every day — or worse yet, buy and hold forever — to make money in the market.
That it's STILL possible to get rich in the stock market — even though the game is "rigged" in Wall Street's favor.
In other words, Jon is on a mission to help you TURN THE TABLES on Wall Street and beat them at their own game.
In this brand-new newsletter, you'll get …
Questions?Send us aMessageStart Chat
Full access to Jon's complete portfolio, both online and in your printed issues …
Every issue and every "buy" signal and every "sell" signal he releases …
Every Flash Alert with urgent wealth-building recommendations he sends to his readers …
Free, 24/7 access to The Power Elite website, along with every special report and bonus issue he publishes …
VIP invitations to attend special online briefings throughout the year … live events whenever breaking news warrants …
And more!
If you'd like to beat Wall Street at their own tricky games … and have the opportunity the idea of investing in solid, growing companies to multiply your wealth many times over …